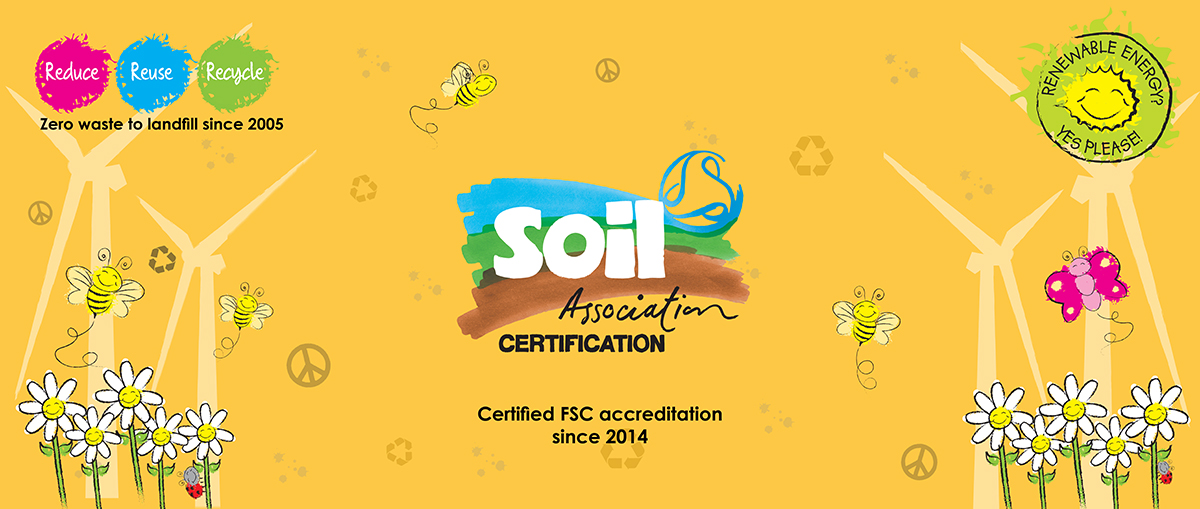 Anglia Print strongly believes that all companies have environmental and ethical responsibilities and this ethos underpins everything we do.
Since 2005 Anglia Print has been an environmental pioneer and a shining example for the UK printing industry. We have been described by Greenpeace as the UK's most decorated printing company in recognition of our array of external certifications and engagement with schemes that promote and facilitate best environmental and practice.
Our environmental policy outlines our public commitment to protecting the environment and continual improvement.
Throughout our building and processes, common sense (to us) measures that reduce our costs and environmental footprint are in place. We go the extra mile in undertaking initiatives, both internally and externally, where environmental issues are paramount.
Our procurement strategy is locally focused: we endeavour to use local services and suppliers. In recognition of the threats to our region from the impacts of climate change,
There is a lot of Greenwash around environmental (and ethical) issues and we set ourselves apart in our approach: we are honest and transparent and everything we do and say is externally and independently verified.
Our business model, as a caring company, combined with expertise, innovation and passion for our product and industry is a model for others to follow.
Anglia Print is one of a very small number of printing companies with a transparent Ethical Business Policy.